A normal explanation of the word – "contemporary art" refers to art made and produced by artists living today. The classification of "art of today" as a distinctive sort of art, instead of an overall adjectival phrase, goes back to the beginnings of Modern Art in London. Their art is a dynamic combination of materials, methods, concepts, and subjects that continue the challenging of boundaries that was already well underway in the 20th century.
Yet, this style of art is difficult to define because it includes such variety. Some argue that the basic approach and goal of modern Art is to challenge the nature of artwork itself. It can also make the viewer question what it is that defines art. Therefore, this style of art is not particularly uniform, and it may be more challenging to precisely describe than any other genre of art.
Since the early 20th century, some artists have turned away from realistic representation and the depiction of the human figure, and have moved increasingly towards abstraction. In New York City after World War II, the art world coined the term "abstract expressionism" to characterize an art movement that was neither completely abstract, nor expressionistic.
These shifting strategies to engage the viewer show how contemporary art's significance exists beyond the object itself. Its meaning develops from cultural discourse, interpretation and a range of individual understandings, in addition to the formal and conceptual problems that first motivated the artist.
First of all, we need to start with the fact that the modern term of art has emerged only around the 18th century, Before that time art had- had largely a serviceable purpose as a part of the religious tradition or manifestation of the owner's wealth.
some art scholars and art critiques, argue that artists need to have been formally educated and should be working within the trained area of modern art. This allows these artists to match the general this field's historical context, no matter how diverse it may already be. Artists may then have their artwork exhibited at art galleries or museums. This art like other styles is also bought and sold through private collectors and art auctions.
A common concern since the early part of the 20th century has been the question of what constitutes art. The concerns of contemporary art come in for criticism too. contemporary art became a part of popular culture, with artists becoming stars, but this did not lead to a hoped-for "cultural utopia". but contemporary art is all about getting away from tradition. It's about stretching the limits.
I'm not admiring to take some wheat and spread them, or a mirror – break that only and seems people admiring them for no reason- if it's not defined reasonably but there's something to that idea that the world can be seen with wonder and awe. There's something to the ideas that just certain shapes, or contrasts in color, or random images in general can bring us emotion, cause inspiration and stretch our imaginations.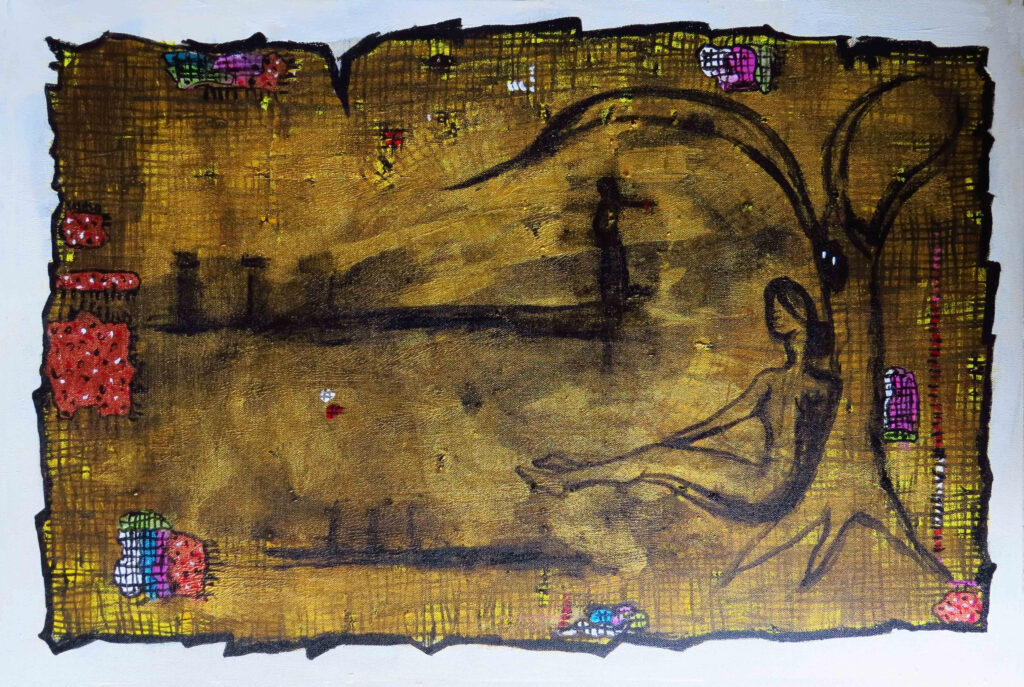 As this is very difficult to explain contemporary art similarly it is more difficult to explain it's approach to art. It's like formless (nirakara) or to define the shape of water. And when the artist grows in his vision became a contemporary artist. I'm not talking about those works that are repetitive in nature but fresh as a new flower. you can say here that the flowers of same plant have same fragrance and same shape and color but there is a fixed difference in all of them. so here is also I'm feeling lack of word to explain the importance of contemporary art still it touches the heart.
?if this blog is in anyway helpful to you or what is your opinion about this or on what topic you want to see the next blog – please comment below. ?